Dr. Lutof Zreik M.D., graduate of the Faculty of Medicine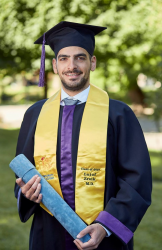 "Now as a medical doctor, I am sure that I got a very good education in Szeged. It was strict at times, but was worth the effort. When you live it, you don't really realize it fully, but now after graduating, I know that my medical degree comes with a lot of knowledge, and when going back to Israel during the 6th year clerkship, I realized that I am equal or better informed than the parallel medical students from my home country.
My experience here didn't just taught me medicine, but opened my eyes to the world and to many different cultures. And that is not less important. This made us explore different people with different backgrounds and tolerate the differences among us.
Szeged town has treated me, and my colleagues, better than any expectation I had. I don't see any other city in Hungary more perfect than Szeged. Cozy, warm, welcoming, large, yet not too big, affordable, and ranked first among Hungarian universities (As i heard recently). Unlike other cities, its center is just besides the University, the river and the library. The student union here arranges events during the semester which break the routine. The most renown of them is the yearly ICE (International Cultural Evening). Don't miss it!
I will never forget my days here, biking in the quiet calm clean streets of Szeged. And if I want to have a noisy night, there is just enough places for that. It is the perfect balance. The capital, Budapest, is just 2 hours away with a comfortable train ride. The students life combines social events, charity and arts. The library is just perfectly comfortable, friendly, and easily accesable. It was my second flat in Szeged for the past 6 years. If I would have had the chance to come back to 2011 and choose a place to go to med school in, I would have definitely choose Szeged. And I will recommend it to my close friends and family who which to go to med school."
Dr. Awolola Yetunde M.D., graduate of the Faculty of Medicine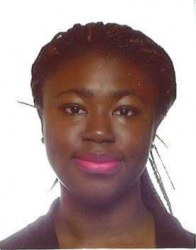 "Szeged is one of the most Beautiful cities in Hungary and a very nice, peaceful & warm place to study and learn.The lecturers are willing to help with anything relating to your course work and there is definitely a friendly student lecturer relationship.You get to meet different people from all over the world with different points of views and opinions about life and are all able to come together and share that with people they come across. The student Union organizes lots of events from fun to education which is really important and they are like a bridge from the students to the dean.Also giving and helping you find a balance between your social life and school work.The lecturers also help to get you prepared for life in the real world in the aspect of practicals and also in knowing alot of the different fields of Medicine, Dentistry or Pharmacy. I definitely won't have gone to any other University in Hungary apart from Szeged because of the good environment which is conducive for learning. You also have opportunities to be registered into the research program and present at such ceremonies and it's also good for ones curriculum vitae.University of Szeged is really a place where knowledge and challenge meet!!"
Dr. Dalia Hasan M.D. , graduate of the Faculty of Medicine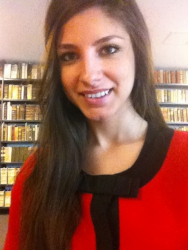 "The University of Szeged Medical Program offers students rich opportunities to become an excellent doctor, researcher and teacher. The physicians at the University hospital are more than knowledgeable and friendly, opening the door to students to come to the clinic to learn beyond teaching hours. In addition to learning valuable medical skills, the medical school also incorporates a thesis into the program to introduce students to the wonderful world of research. Students have the chance to delve into their interested field of medicine to learn the latest practice about the career in which they wish to enter. The University of Szeged also invites students who rank at the top of their class to become a demonstrator in courses such as Anatomy (one of the few schools who offer cadaver-based learning), Pathophysiology and Microbiology. Transitioning from student to teacher helps build leadership skills and confidence in your medical knowledge. In addition to providing you with the tools to become an excellent doctor, the University of Szeged seeds the field of medicine with students to grow into caring, passionate, and knowledgeable doctors. The city of Szeged itself is a magnificent environment, small enough for your friends to become family and big enough to explore all the beautiful facets of Medicine!"
Dr. Sarah Garay D.M.D. , graduate of the Faculty of Dentistry

"I chose Szeged of all the Universities in Hungary because I liked what it stands for: a good education, helpful teachers and a mixture of students from all around the world in a city that is small enough not to get lost and big enough to see and experience everyday new things. Even though it seems like it is at the edge of Europe it is really in the centre by all the different cultures mixing in everyday life. The Faculty of Dentistry puts all effort into the education of their students. Practical teachers and lecturers are always available and helpful with the student's questions. The manual assessment is practiced daily in the Clinical part of the Program, and a high number of patients are offered to the student to treat and this way learns under supervision. I hope everybody will enjoy their education and stay here in Szeged, sunshine city of Hungary, as much as I do."
Dr. Mohammad Varnous, graduate of the Faculty of Pharmacy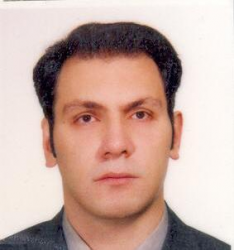 "It is my pleasure to write about the University of Szeged, the place I study in. Before coming to the university I received my master degree in plant breeding. I wanted to apply for PhD in the field but then I switched to study Pharmacy in Szeged. Living in this city is much easier than in other big cities. You may need just a bicycle to go around and find suitable flat with no difficulty near the university. The professors are highly qualified. I think the graduated students can go back to their home with a great knowledge which could be applied everywhere. The employees of the university, especially in the Foreign Office are so nice and patient. They do their best for students. The people of the city are kind and friendly. The city is really peaceful."
Mus'ab Abuzetun, medical student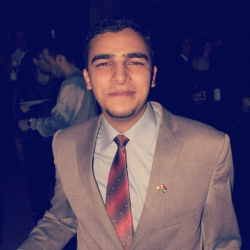 "I am Mus'ab Abuzetun , a first year medical student .
After I finished my high school in Jordan with a great average, I got a medicine scholarship from Hungary. There were many other Hungarian universities to choose from like Pécs , Debrecen... etc. I chose the University of Szeged because it has a very good scientist ( Szent-Györgyi Albert ) who has been part of it, discovered and isolated vitamin C from green Hungarian paprika, it was a good motivation for me to choose it. I read about its ranking.. in Hungary, it's always the first or the seond, and it has a good ranking among the whole world also. Well .. , I did the pre-med here in Szeged, and I am a first year medical student now .. it's a very good university, the city is amazing and perfect for study in everywhere .
Szeged is my second home, I really really love it !"
Mohammad Abdallh Ibrahim Salamat, medical student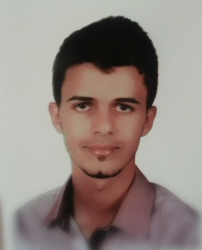 "I am a 1st year medical student. It's my pleasure to write you about the University of Szeged. I came to Szeged as a part of Hungarian and Jordanian governments' scholarships. I found the education extremely good including the teachers and the way of coordination of the faculties. Szeged is very good place collects between the nice weather (city of sun) and the quality of education. I like it."